Book Review: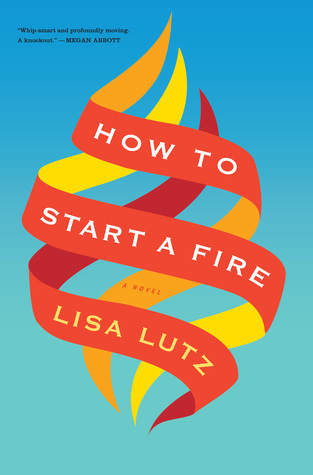 Image from Goodreads.com
How to Start a Fire by Lisa Lutz
Houghton Mifflin Harcourt. May 2015. ISBN: 978-0544411633
Lisa Lutz sizzles with this story of friendship between an eccentric trio of women - dashing back and forth in time from their days in college and throughout their lifelong friendship, they are shaped by their ups and downs and their undeniable flaws, but you'll root for them every step of the way. Her characters are all at once razor-sharp, witty, and compelling -
each with a unique story and hilarious dialogue that will make this book hard to put down.
Much funnier than the
The Spellman Files
for me, and a real winner as a summer read.
Summary:
When quirky roommates Anna and Kate rescue George from her passed-out stupor on a neighboring lawn at a freshman-year party (in a stolen shopping cart, no less), they begin a life-long friendship that persists despite calamity, lies, and murder. With chapters jumping back and forth through time, it drives the narrative while you attempt to piece together how these characters came to be in their present states. How does Anna, the ringleader with slightly manic episodes, deal with her inner demons - find herself living with her parents after her once-successful career? How did she piss off everyone around her? Why is Kate, the steadfast eccentric, on a road trip with no destination? Who does George, the beautiful down-to-earth outdoorswoman, settle down with?
You'll like this book if you like:
character-driven plots

quirky characters

eccentric plots

ridiculousness
Thanks to Netgalley for providing me with a free advanced digital copy of this book in return for my honest review.